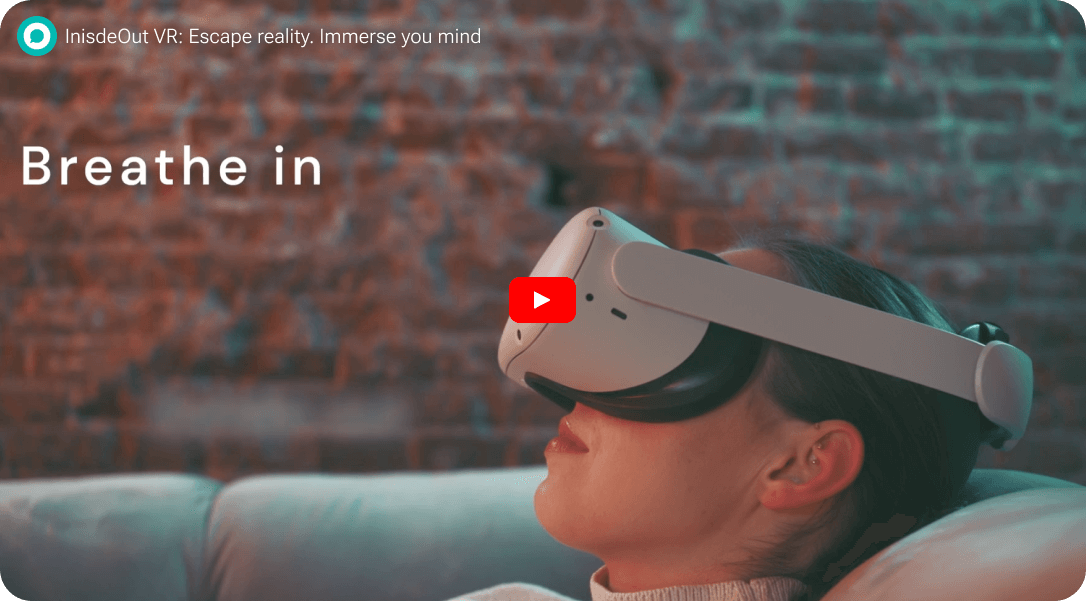 Bring Calm to Your Employees
There are many benefits to InsideOut immersions
Employees Love VR
Testimonials
Discover what our satisfied clients have to say about how our products
have made a positive impact on their lives.
Sign up now
Backed by clinical research and science, InsideOut VR is designed for the modern workforce.
If you care about your employees and want to elevate the mindfulness of your workforce, get in touch today to find out more.
Join other leading companies and provide a truly unique wellness solution for you teams.
We are looking forward to speaking with you.